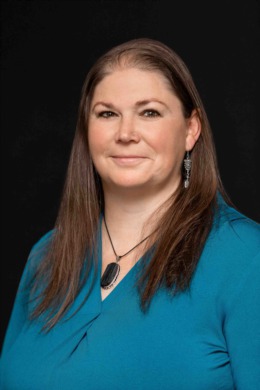 Adriana Klansnic was born and raised on a farm in New Mexico and after leaving home at 20 with horses, dog, cat in tow has made her way to WA via Colorado and Utah.  Since moving to the PNW in 2014, she has been living in her dream nature setting of trees, misty mountains, and water.  After decades of living in desert environments, the water and green has been a welcome relief.  
Throughout her 18 year career of fine dining service and opening 5-star resorts, she has learned the skills needed to create relationships and provide upscale service to her clients and guests, understanding that relationships and care are the key to good business.  Putting honesty, integrity, compassion, and sincere curiosity about your story and who you are at the forefront of the relationship,  she offers a grounded sense of warmth in this crazy world.
Adriana understands that when people are buying or selling real estate there is a chapter closing and a new chapter opening in their lives.  It is often a big time of decision and emotions and Adriana has a genuine desire to know your personal story and help you to achieve your goals in creating a home and investment in your life. Her desire to create memories coupled with her attention to detail are huge assets to her clients. Personal relationships are paramount in this business and it shows with the level of care and sincerity her clients receive. You get great service and a positive attitude with Adriana.
Adriana now lives in Sammamish with her 3 boys, husband, 2 dogs, and a cat.  She is an advocate for personal growth and development and understands the challenge of big changes in life. In her spare time, you will find her spending time with her family and friends or in solitude creating art, always enjoying the nature of this magical place called the Pacific Northwest.