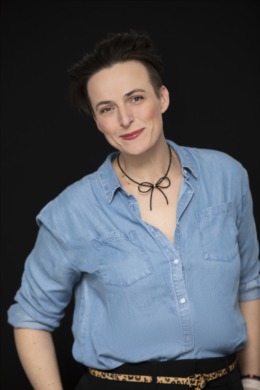 A longtime PNW homeowner with a passion for the area's architecture and history, Emma Lantz (She/Her) brings years of sales experience and a reputation for integrity and trustworthiness to the team at EveryDoor. Having also previously worked in partnership with a nationally recognized home appraiser, Emma has a firm understanding of your individual neighborhood's housing prices and fluctuations.
Patient, genuine, and committed to her client's success, Emma strives to build lifelong connections with each home purchase. Having lived in some of the area's most popular cities, from a Victorian home in Bellingham, an ultra-modern apartment in the heart of downtown Seattle, to a classic Craftsman in Tacoma, she offers her clients an invaluable insight into all that our area has to offer. 
In her spare time, Emma and her three kiddos are often outside: paddleboarding, scrambling over boulders, hiking to mountain tops, shredding down bike trails, and climbing rock walls. She spent her childhood living aboard and cruising with her family on a 27ft sailboat in Mexico, and she's currently restoring a 13ft fiberglass trailer for summer adventures with the family. Some of her favorite things are fire watch hikes, sunrise over the north cascades, unabashed puns, and type 2 fun.