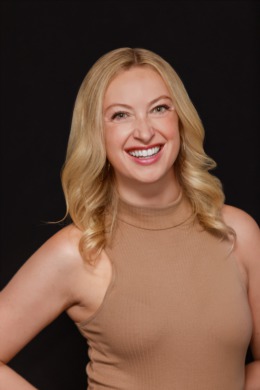 Kayla Preston was born and raised in the Pacific Northwest. A graduate of Seattle University and a resident of the Downtown Seattle Area, she has witnessed the changes the metro area has experienced and adapted to the new Seattle. A proud Seattleite, Kayla is subject matter expert in the current trends, inventory and neighborhoods that make up the rich tapestry that is our region.
Kayla has the honor of having been active in the Real Estate industry for over 10 years. Her experience and super negotiation skills have allowed her well documented success in the Seattle market, which is one of the most desired in the nation. It is because of this distinction, that she has excelled in her discipline and is recognized for her sales production, which is in the Top 1% of All Brokers in NWMLS, an organization that boasts over 30, 000 members.
This year, she was nationally recognized for her achievements and was awarded the 2022 Five Star Professional Award. This is something that she takes great pride in, especially due to the challenges that the world-wide pandemic presented. In addition to this prestigious award, she has lead Every Door Real Estate, a Seattle Based Real Estate Company, as the top producing broker in King County, Washington state's most populous county.
Kayla's career spans over 10 years and is deeply rooted in sales and residential portfolio management. She has the distinction of having worked for Zillow, a Seattle based online Real Estate marketplace, and trained brokers nation-wide for a length of time before pivoting toward being a Real Estate agent full-time.
Kayla is a 4-time cancer survivor who is passionate about cancer awareness, research, and education in that space. In her spare time, she volunteers with CHEER Seattle, an organization that promotes spirit, awareness, and funds, for those who live with life-challenging conditions int he LGBT+ community and beyond. 
Kayla is an avid explorer of the world and has traveled to over a dozen countries, all giving her a sense of ownership of this world that we live in and allowing her to serve her clients with a global-accepting perspective. She supports the Seattle Seahawks and her first love, the Seattle Mariners. Kayla looks forward to helping you achieve your dreams of home ownership, or helping you sell your lived-in home.