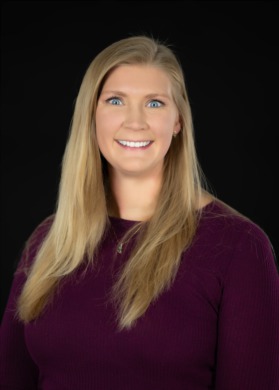 Myranda is a dynamic and dedicated professional in the real estate
industry, fueled by a genuine passion for helping clients build and
maximize their wealth through strategic real estate transactions. As
an enthusiastic investor herself, she brings a unique perspective and
firsthand experience to the table.

In addition to her role as a real estate expert, Myranda is a military
spouse, giving her a profound understanding of the challenges and
intricacies involved in the moving process. Having navigated numerous
relocations herself, she empathizes with the stress and excitement
that come with each move. Myranda is committed to leveraging her
personal experiences to make the transition for her clients as smooth
and seamless as possible.

Myranda's extensive background equips her with a valuable set of tools
in her arsenal. She understands the nuances of the real estate market
and possesses a keen ability to guide clients through the
decision-making process. Her goal is not only to facilitate successful
transactions but also to empower clients to make informed choices that
align with their unique circumstances.

Whether clients are contemplating the pros and cons of renting versus
buying or weighing the options of selling versus leasing out their
home, Myranda is there to provide expert guidance. Her commitment to
client satisfaction, coupled with her strategic approach, sets her
apart as a trusted advisor in the realm of real estate.

Myranda's enthusiasm for helping clients achieve their financial and
life goals through real estate is contagious. With her as your
advocate, you can be confident that you have a knowledgeable and
dedicated professional by your side, ready to turn your real estate
and home ownership aspirations into reality.