5 Tips For Finding The Perfect Vacation Home
Posted by Lindsey Gudger on Saturday, January 6, 2018 at 5:41 PM
By Lindsey Gudger / January 6, 2018
Comment
Life in the city can be too stifling sometimes – there are plenty of spaces for bustling enjoyment but not much for tranquil relaxation, plus there could be too many people and not much community. You know that it would do you and your family so much good if you could escape from the city when the times call for it, without all the hassle of booking hotel rooms, carrying luggage, and constantly needing to plan out itineraries.
A vacation place in the right location with an engaging community that suits you and your family whims and needs should very well be a house that you are always welcome to come home to. Also, you could opt to rent it out whenever you're not going to visit. This poses your vacation home as a viable investment. But for now, let's focus on helping you find the perfect vacation home.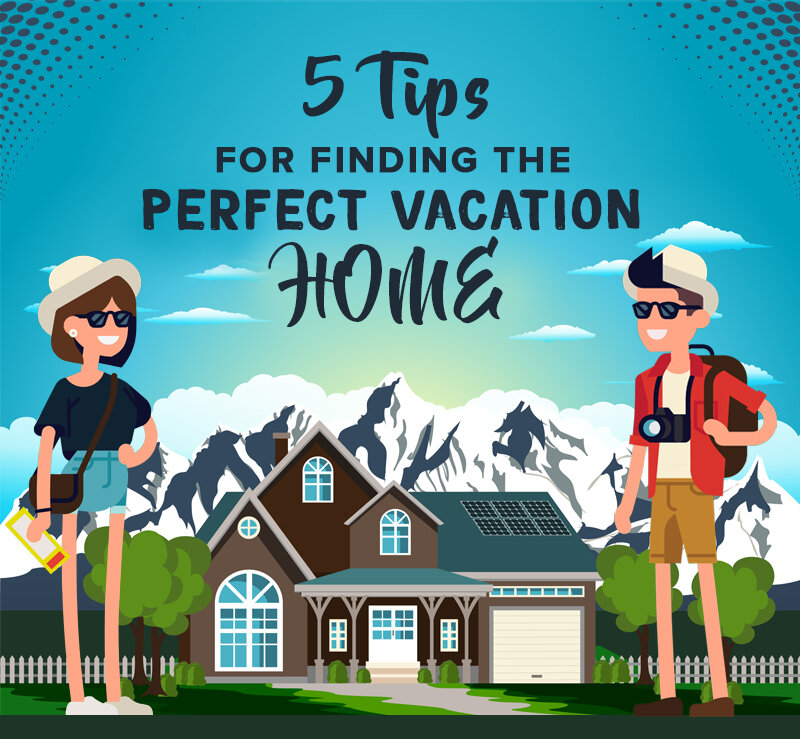 Visualize and list down how you want your vacation home to be – If you're living in an apartment in the city with just the right amount of space for you and your family, you may want your vacation home to be bigger, where you and your kids can comfortably lounge in and invite some friends over. You could also be dreaming of having it near the sea so you can often hear the calming sound of the waves. Be clear about what you want in your house; list it down or make sketches if you could. When you know what you want, finding the perfect home will be easier for you and your agent since you can narrow down your options and save time, effort, and money.

Top point to consider: location – you might want to consider its proximity to your main residence. According to an article on CNBC, over 80% of second-home buyers choose a house within driving distance. If that's the case you choose, you and your family can frequently visit and maintain the house. Also take into account its proximity to places such as police and fire stations, and hospitals. If it would require you to fly out every time just to go there, you might want to reconsider. But really, if you long to be near bodies of water such as beaches or lakes and your home is away from all of that, then by all means, buy your vacation home near such areas. Just make sure to check your local airport so that you'd know if they offer regular flights.

Hire an agent with great knowledge on the area – More than just helping you with the whole buying process, hiring a local agent in the area that you're choosing to buy would be to your advantage. They'd be giving you vital information for you to consider such as weather and environmental hazard issues, property rental rules and local zoning. They could also give you information on local novelty places to hang out or dine in with your family, and could even acquaint you with the local community.

Consider the long-term family appeal – What are your family's passions and hobbies? Are they lovers of the great outdoors and are always up for a hike or a surf session? Or do they prefer to stay indoors and play board games? Note that this vacation home is a place you will create memories for years, so let your family have their slice on the decision making.

Choose to be in a community that you and your family can engage in – According to NAR, 78% of home buyers surveyed that neighborhood quality is more important than the size of the home. We are social animals, and as said in the previous number, the vacation home will be used for years, and one of the best reasons to utilize it and stay there for long is to have you and your family be part of the local community. You guys could get together for common hobbies (or you might find yourself a new one because of them, too!) and even advocacies. Belonging to a community will surely enrich you and your family's experience in your vacation home.