Thursday, June 4, 2020 / by Jason Gasbarra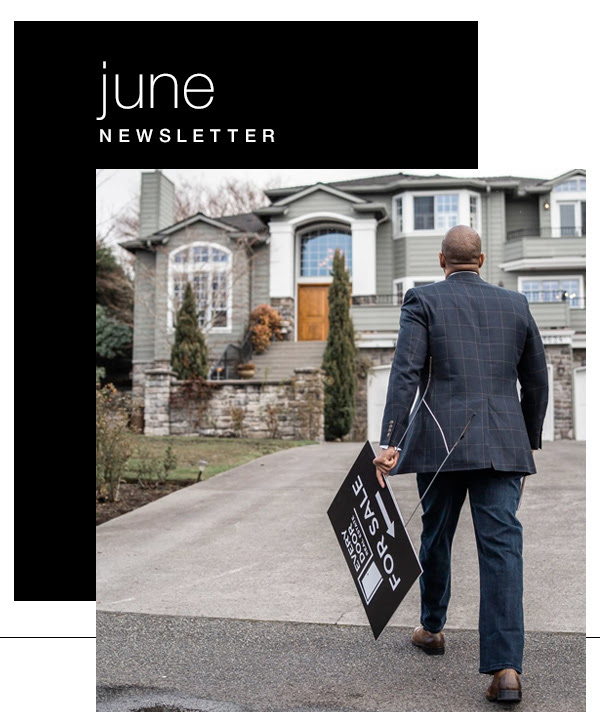 EMERGING MARKETS
We may have entered 2020 with a white-hot housing market, but the pandemic has taken its toll. As America opens back up, you can expect to see the market fight to stabilize, new potential markets emerge, and homeowners strive to make the best decisions for their portfolios.
FEATURED
---


advice for buyers

Whether we're working with a first-time homebuyer or someone who is on their seventh purchase, there are three things that we find ourselves reminding buyers over and over:
1. Focus on what you can't change.
2. Don't wait to see what the market does.
3. Ask questions.
Every Door Broker Katie Melton covers each of these points and why they're so important.
Read the blog or watch the 2-minute video here
.
Related Articles
3 Things to Know About a Pre-Sale Home Remodel
5 Tips for Finding the Perfect Home
See more blog articles.








COULD COVID-19 SPUR MILLENNIALS TO BUY?
Many Millennials have delayed their first home purchase for a number of reasons. They want to stay mobile, enjoy community living, and do what they can to battle feelings of isolation. But the global pandemic could easily shift Millennial thinking, moving the generation toward a desire for stability, personal living spaces, and more.
Read the opinion piece on HousingWire.com
.





MARKET TRENDS





HERE'S WHAT THE HOUSING RECOVERY MIGHT LOOK LIKE
As states reopen and the real estate market fights to bounce back,
Forbes.com
listed five things to watch: the number of new listings, the demand for homes, time on the market, asking prices, and unemployment rates. Keep an eye on these, and you should get a clearer picture of how the market is performing.



NEW HOUSING FORECAST FOR 2020
Realtor.com provided an updated housing forecast for 2020, predicting the "sales of homes to fall 15 percent in 2020 with prices flattening." Their original prediction was a decline of only 1.8 percent.
Read the Forbes.com overview here
.




home improvements

smart money habits
Inman.com provided a look at smart money habits that Realtors should adopt both now and after the pandemic—but these tips are great for anyone who is self employed or commission-based.
The method presented in the article
involves putting 40% in a business account, 30% in a personal account, 20% for taxes, and 10% for charitable contributions.



ideas for an eco-friendly roi
Yes, it's possible to add value to your home while being environmentally friendly! The first step is to start with a home energy audit so that you know what you're working with. From there, DesignBlendz.com offers five ideas for sustainable home improvements, including tankless water heaters, energy efficient exterior doors, and solar panels.
Read the full list here
.





find your dream home
EVERY DOOR NEWS
AS FOR AN ECO-FRIENDLY ROI
Now could be a great time to take advantage of Every Door's virtual home buying program. Here's how it works:


1. Set up a virtual consultation.
2. Browse home favorites sent to you via email.
3. Virtual tour any home.
4. Electronically sign all documents.
5. Earnest money delivered by wire transfer or check pickup.
6. Inspection report sent.
7. Closing time brought to you by a mobile notary.
8. Welcome home—keys delivered to you!

Virtual home buying might not be for everyone. So you will still have the option of doing any of the above in person with us. But for every step of the process, we make virtual an option to make things easier for you!



---