Beware Of These 3 Home Insurance Purchasing Mistakes!
Posted by Lindsey Gudger on Monday, July 31, 2017 at 10:04 PM
By Lindsey Gudger / July 31, 2017
Comment
A homeowner's insurance is a type of property insurance that covers a private residence and its' assets when losses and damages occur. Once a house is insured, it is typically protected from four incidents: interior damage, exterior damage, loss or damage of personal assets/belongings, and injury that arises while on the property.
Whether you're a first time home buyer or not, mistakes can be made. It may cost you a lot if you fail to carefully pick the insurance that's right for you. We've round up the list to 3: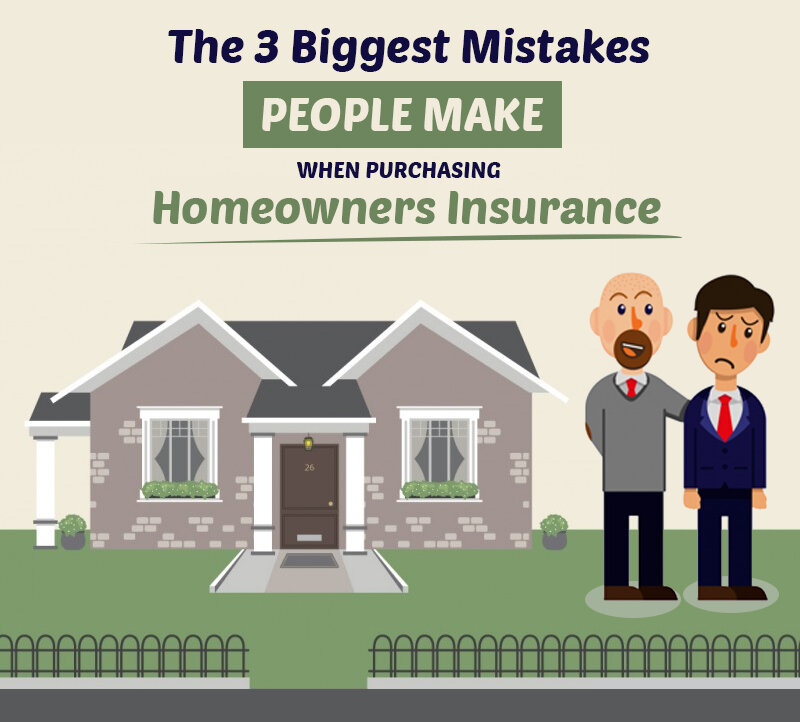 1. Not understanding exclusions – Every home insurance has exclusions and it's important that you know which kinds of damage your insurance doesn't cover. Damages from flooding and earthquake are usually not covered if you're not located in a coastal area or near a fault. But remember that inland flooding can occur from ground water, as with the case in New Jersey, New York, and Vermont during Hurricane Irene. As for earthquakes, damages in your house may still occur once it hits even if you don't live near a fault line. It's also important to note that most policies don't cover mold and sewage backup, which often happens after a heavy downpour. Mold insurance can run up to $300-$400. It's advisable to add this in to your insurance if it's an old home you're eyeing (and if it isn't built with mold resistant materials) or if your area is humid. Sewage backup on the other hand only costs about $40 per year so it wouldn't hurt to add that in, too.
2. Underinsuring your home – Once a disaster hits and your home needs rebuilding or your valuables need replacing, your insurance should be able to cover up these costs. A mistake commonly made by homebuyers is that they buy only enough insurance to cover their mortgage. Even an amount equal to the current value of the home may not suffice once a house needs rebuilding, because labor and supplies may need to be factored in. Ask help from your agent for the average rebuilding cost per square foot in your area and see if your coverage is close to that figure. Another smart move is to make an inventory of your valuables such as art, jewelry, furniture, antique -- gather your receipts and take photos of the items, then you may schedule an endorsement to raise your limit for contents coverage.
3. Setting the wrong deductible – The deductible is the amount of money that you pay toward a claim before insurance pays. Be careful to not set it too high or too low, for choosing the former may have you paying for more and your insurance paying for less (or not at all!), and by choosing the latter you may have to pay more than you should for premiums each year. Consult with an expert so that you could make the best decision.