Can You Hire A Real Estate Agent To Help You Find The Perfect Rental Property?
Posted by Lindsey Gudger on Tuesday, September 17, 2019 at 9:06 PM
By Lindsey Gudger / September 17, 2019
Comment
Many real estate agents are there exclusively to help us navigate the intricate process of buying or selling a home. Yet, don't be surprised because there are also some who are exceptional in assisting renters in finding a nice and desirable apartment, condo, or any rental property.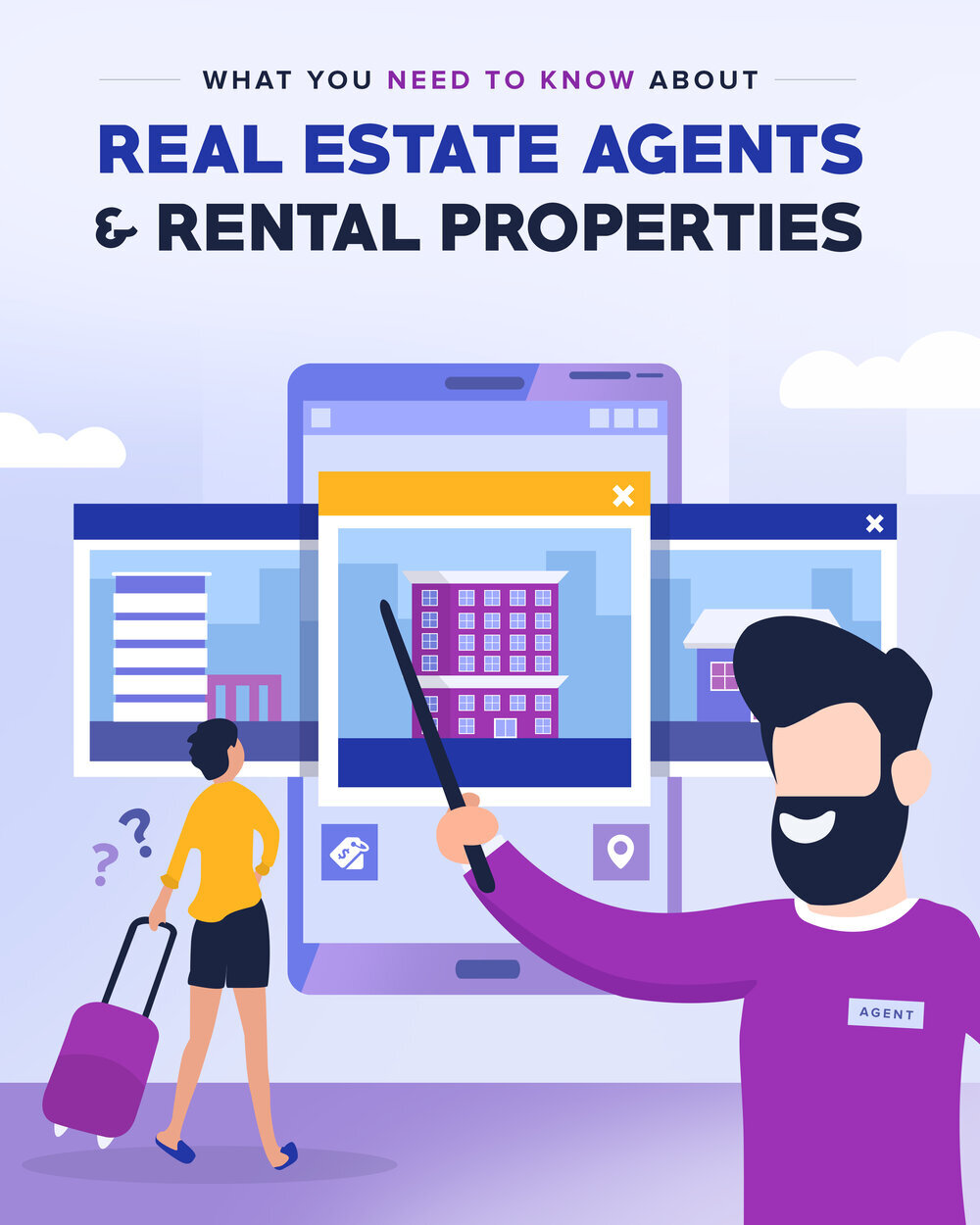 Their level of service may depend on the location and the agent themselves. Real estate agents will guide you on your search and help narrow down your options. Since they know the ins and outs of properties, they can match you with the right neighborhood and apartment size and amenities within your price range or fit your budget. They can also help you schedule tours for you to see the rental firsthand. To boot, they can also negotiate a lower rent with the property manager or landlord or obtain better terms that will make your life easier as a tenant.
Here are five common situations where you may benefit from hiring a real estate agent when you're looking for your next apartment or rental property:
1. Finding an apartment in your area is like a battlefield. In larger cities with highly competitive markets, such as New York, San Francisco, or Los Angeles, using a real estate agent is necessary to help you get appointments for unit tours and showings and lock in that perfect rental property. These cities have huge populations of renters, so hiring a realtor can give you a huge advantage in your search. Likewise, agents also have access to rental listings available in the Multiple Listing Service or MLS.
2. You're relocating to a new city. Moving to a new city can be both challenging and overwhelming. More so when looking for your next apartment where the neighborhoods are unfamiliar. In this circumstance, you can take advantage of a local real estate agent's knowledge about available homes, apartments, and rental properties. It will also be helpful if you can't have a longer visit to your next city until your final relocation date.
3. Scheduling a tour or property showing is difficult. Sometimes, it can get difficult to contact a property manager via phone or email (especially in larger cities) or get to the leasing office of the property you are looking at if you are moving into a new city. A real estate agent can help make it possible to schedule a tour or after-hours showing, especially in these troublesome situations. Having an agent represent you can also give you more credibility since the property manager will know you are serious about your search.
4. You're looking to rent a single-family home. According to MarketWatch, single-family rental homes make up over one-third of all rental properties in the US. There are about 16 million rental households, and the high demand is showing no signs of slowing down. If a single-family home rental is what you're looking for, you may realize that it can be harder to find listings and schedule showings unlike if you are looking into apartment buildings, which often have a property manager on-site. Real estate agents have access to the local multiple listing service, thus, they will know which houses are available for rent and can help you schedule tours faster.
5. You're a first-time renter who wants to better understand the complicated matters regarding your lease. While most tenants can find a place on their own without the help of any real estate professional, it isn't surprising to feel overwhelmed with all the complicated matters a rental lease entails. Before signing the dotted line, enlisting the help of a real estate agent can help you understand all the vital information included in your lease. They can also be very helpful if you're the type who doesn't want to waste your precious time sitting in front of the computer, trying to browse for rental properties and narrowing down your options, but still having difficulties getting tour schedules to see properties.
Helping me find an apartment surely is a great thing, but what about the costs?
One thing to remember is that realtor fees and how much you have to pay vary by city or location. Common rates are usually equivalent to one month's rent or 15% of the annual rent on the apartment. Likewise, you may or may not have to shoulder the fees. Sometimes, it will be the landlord or property owner who will pay the agent after finding a desirable tenant. In cities like New York City where the competition for apartments is very high, brokers typically require a fee of one month's rent. In Seattle, on the other hand, agents collect a flat fee of a few hundred dollars from the renter.
It's important to discuss fees upfront before you sign any agreement and work with a real estate agent. Make sure you understand how the professional can help you find a rental property, and how much he or she will get paid. Understand what fees you will be responsible for, and what will be shouldered by the property management or your potential landlord.
How can I find a real estate agent who also services renters?
There are many ways to find a real estate agent who helps not only home buyers or sellers but also services renters. You can check online for local rental listings and websites of real estate firms. You may also know about reliable real estate agents from personal referrals. Ask your families or friends for the names of experienced agents whom they've already worked with when they bought or sold a home. Chances are even if they don't work with rentals, they probably have a colleague or a team member who also deals with rentals with whom they can connect you.
Bottom Line
Hiring a local real estate agent to help you find that perfect rental property you're aiming for means you can take advantage of the professional's knowledge and expertise of the general real estate market. Depending on your location, an agent can be a godsend to help leverage your property search. They can also be helpful when you're negotiating terms with your potential landlord.
So go ahead. Understand your situation and explore your options so you can make smarter decisions as a renter. Whether you plan to get help from a realtor or not, the lessons and experiences you acquire from being a renter will help you when you start your house-hunting later on. You never know, the real estate agent that helped you score a nice apartment may also be the one to help you find your dream home when the time comes.