Don't Make These 7 Mistakes When You Buy Your First Home
Posted by Lindsey Gudger on Monday, May 6, 2019 at 10:29 AM
By Lindsey Gudger / May 6, 2019
Comment
It's easy to fall in love with your dream house (and the idea of finally buying one)! However, your judgment may be easily clouded when you are enamored with an amazing home and feeling the pressure to pull the trigger. Stakes are high when you're purchasing a house, so here's a list of major mistakes you should avoid at all costs: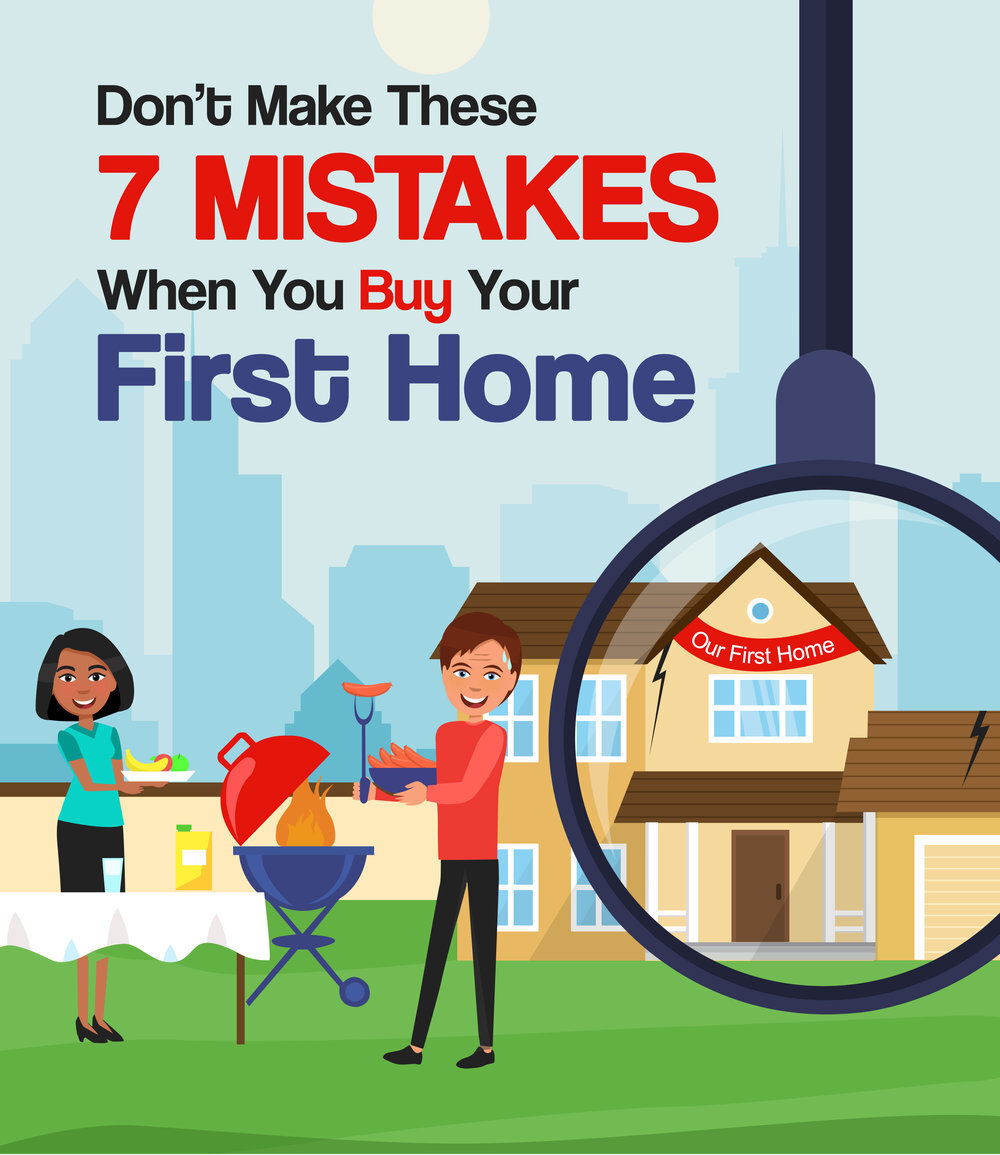 1. Underestimating (or forgetting) the added costs.
Buying a house entails many additional expenses on top of the price of the house itself. There are loan application costs, mortgage insurance, and closing costs, just to name a few. You may also need to spend on renovations once you move in. One tip: a quarter (or better, half) of the price of the house should be stashed in your account in order to cover for these expenses.
2. Not getting a buyer's agent.
Securing your own buyer's agent allows for a critical eye over deals and transactions. Negotiating solely with a seller's agent who's legally obligated to work for their client's interests can be a mistake.
3. Falling prey to "too good to be true" home values.
These advertised low rates are all over the internet, and online home valuation sites can set unrealistic payment expectations. It's good to have an experienced real estate agent explain the rationale on market prices by conducting a comparative market analysis based on internal industry data.
4. Not doing research on the neighborhood.
You might have found the house of your dreams, but, it doesn't exist in a bubble. It's best to know about the status of the location of the house in terms of the ease of transport around the area, crime levels, the presence of earthquake fault lines, proximity to schools, hospitals, and police stations, etc. After all, location is key.
5. Going house hunting without a pre-approved mortgage.
Getting pre-approved for a mortgage plan requires a professional evaluation of your credit report and credit score. This can help you evaluate your finances—how much can you borrow and how much can you realistically afford to pay.
6. Skipping a home inspection.
A house may look like it's in top shape, but there may be hidden defects lurking out of sight. A certified home inspector with a trained eye can easily spot problems which you may have missed, like termite infestations and gas leaks. If significant issues are detected, you may be able to negotiate with the buyer to lower the price.
7. Failing to see it as a long-term investment.
It may be appealing to you to own a great house, but there are a lot of things to consider. Ask yourself: can I live and work around this location for more than 3 years? Can my family live a peaceful and thriving life in this neighborhood? If the answer is no, you may want to reconsider, as homes need time to appreciate in value and you may be throwing away your hard-earned money if you need to move too quickly after purchase.