Home Sellers: Don't Be Guilty Of These 5 Home Inspection Mistakes
Posted by Lindsey Gudger on Thursday, February 1, 2018 at 4:51 PM
By Lindsey Gudger / February 1, 2018
Comment
Preparing for a home inspection definitely pays off in the long run, and you don't even have to shell out tons of cash for it. You just have to make sure that the process goes smoothly for the inspector so that you can have a well-standing report for your potential buyer.
Take note that professional home inspectors check for all issues in your home, both in the exterior and interior parts of the house. It also includes recommendations for fixing and improvement, as well as pointing out safety issues that you may not even be aware of. You can choose to see this to your advantage because it lets you be aware of problems in your home and gives way for transparency between you and your buyer during the transaction.
Here are five mistakes you wouldn't want to be guilty of as a home seller, as well as how to prevent them: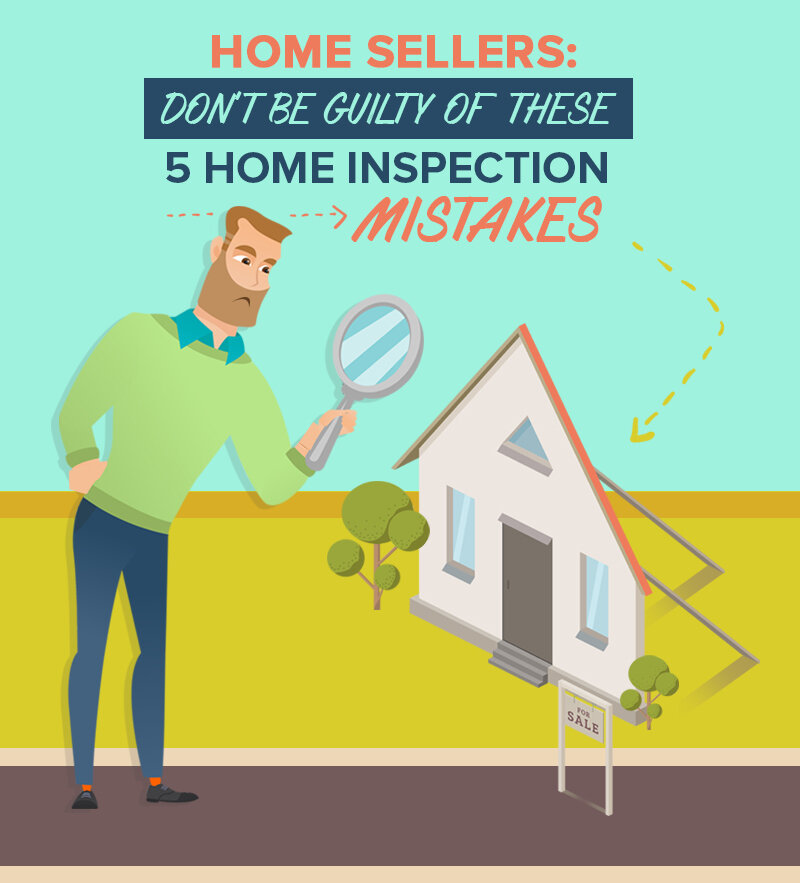 "I did not prep the house for inspection!"
First, you have to remember what the inspection is for: It's for you and the buyer to know what needs fixing in the house. You can't "pass" or "fail" an inspection, and it is for your benefit as much as it is for the buyer.
If you know that major parts in the house such as the roof or the floor are not in good condition, do take note in your agreement that you are going to have it fixed, whether it's you or the buyer who will shoulder the expenses. Though in most cases, it's the seller who pays for major fixtures.
However, that doesn't mean that you can just leave the house that you're selling as is! There are several things you can do to prepare for inspection without even spending. For one, make sure that your pets are secured and not running around the house. Also make sure that utilities are on, and that your lights bulbs are all working properly. Ensure that there are no locks on gates and doors that need to be accessed, namely the doors to your attic, crawl space, etc. Remove the panel cover from the electrical panel and the furnace cover from the furnace, as these need to be checked. And lastly, make sure that remote controls for amenities could be easily identified (suggestion: label them) so that inspectors know which one is for which.
Inspectors prefer that the owner of the house is not inside of it while they conduct the inspection, so you need to do these things mentioned in order to make sure that the process goes smoothly for them.
"I underestimated minor fixtures."
You may choose to ignore minor fixtures but remember that when they pile up, they can make a big difference on the impression of both the house inspector and your prospective buyers with regards to the house that you're selling.
Remember: The inspector will take note of ALL the issues in your home, even the tiny ones.
If you have tools, you can definitely fix some of these minor fixtures on your own. Check for broken door knobs, sockets, light bulbs, and rusting and sagging gutters. Other things you can examine is possible leaking under the sink and around faucets, and if electrical outlets, smoke detectors, and toilet flushes are working. Also, test your garage door if it correctly reverses against pressure.
If you get a headstart in fixing minor fixtures, your house will have a better chance of looking good to both the inspector and your potential buyer.
"The house was so messy and full of clutter!"
You don't want to have your inspector remove your dirty laundry from your washing machine or your dryer. Take care of those before inspection, as well as other unnecessary stuff that could obstruct ease of access throughout the entire house.
Also, make it a point that your oven and stove top are clear and clean so that the inspector can test them without setting off the smoke alarm.
"I tried to conceal defects — to no avail!"
Home inspectors are professionals. They are trained to spot defects no matter how good you manage to hide them. They may even take note on their report that you did, so it's best just to be honest. Don't take the risk of losing your buyer's confidence.
Keep in mind that the home inspection is not a warranty since the home inspector is only there for a couple of hours, without knowledge of the home and its systems of being built — so he/she has no idea about any quality control processes. One way to address this is that you file all the reports and receipts on the maintenance and repairs that your home has undergone, including annual or semi-annual inspections or repairs for your furnace, roof, chimney, etc. If you've had an insurance claim on your house, keep those documents together, too, so you have proof that you took care of the issue.
"I skipped home inspection!"
Possibly the biggest mistake any seller can make regarding home inspection is skipping the process entirely. Your buyer will have it inspected anyway, and this may leave you with little or no time to address the issues on your own time and budget.
It's always better to have an inspection prior to negotiations, or a pre-listing inspection. This is a win-win for you and your buyer — and will save you from a lot of trouble and inconveniences in the long run. By having your home inspected early, you can prep your house better and be more confident in selling it at the price you want, and the buyer will be at peace knowing that the home he or she is buying is in its best form.