Practical Tips on Home Buying from 5 Awesome Movies
Posted by Lindsey Gudger on Tuesday, December 17, 2019 at 6:35 PM
By Lindsey Gudger / December 17, 2019
Comment
Without a doubt, our favorite movies are the ones we can relate to in one way or another. And whether you're buying a home or starting your house search, it's a good thing to know that there are movies you can definitely relate to. A lot of movies touch on real estate, even if they do so subtly or as a side plot.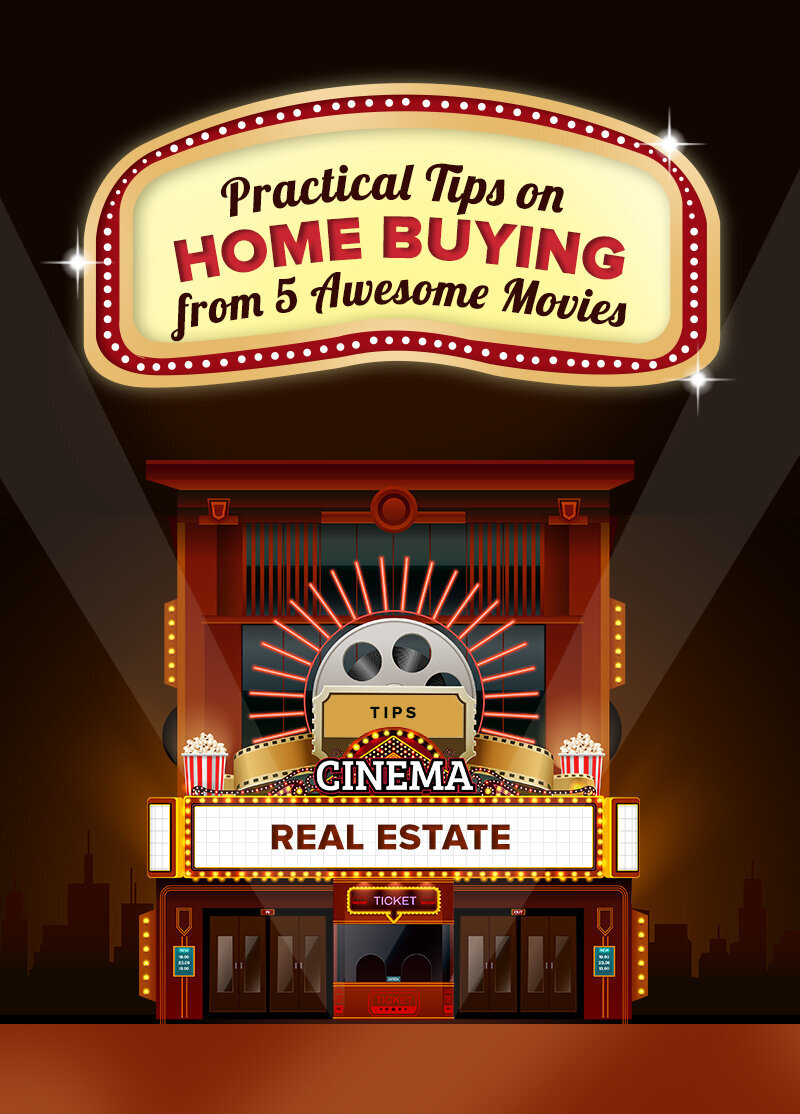 Here we have selected five movies whose little lessons could go a long way in your journey to finding your dream home:
1. The Burbs (1989)
Starring: Tom Hanks, Bruce Dern, Carrie Fisher
Synopsis: This comedy horror-thriller film depicts an overstressed suburbanite and his fellow neighbors who have suspicions about the new family on the block who bought a house under strange circumstances. They are convinced that their new eccentric neighbors are part of a murderous Satanic cult.
Handy lesson: Introduce yourself to your neighbors BEFORE buying your home!
Starring: Tom Hanks, Shelley Long
Synopsis: This film focuses on a young couple who moves into a huge and expensive house, which turned out to be a hopelessly dilapidated property. They decided to buy it after being seduced by the promise of a bargain home and by the seller's sob story and insistence.
Handy lesson: Make sure your home inspection is thorough! Like really, really thorough!
Starring: Geena Davis and Alec Baldwin
Synopsis: Beetlejuice is a comedy-fantasy film that revolves around the spirits of a deceased young couple who are haunting their former home, only to find out that the home has new inhabitants. They hired a malicious ghost to scare them and drive them out.
Handy lesson: Always double check that the former residents have actually moved out!
4. Back to the Future (1985)
Starring: Michael J. Fox and Christopher Lloyd
Synopsis: A teenage high school student accidentally traveled back in time through the time-traveling machine DeLorean, which was invented by an eccentric scientist who's also a close friend.
Handy lesson: Consider how the value of your home changes as your neighborhood changes, especially if you break the time-continuum!
Starring: Edward Asner and Jordan Nagai
Synopsis: This heartwarming animated film centers on a 78-year-old widower who travels to Paradise Falls in South America in his home equipped with balloons to complete a promise made to his late wife. However, a young "Wilderness Explorer" inadvertently became a stowaway when he visited the elderly's home to earn his final merit badge.
Handy lesson: Love your old home, but need to move? Consider moving the actual house!
If you're planning to buy a home in the near future, don't forget to add these movies to your binge-watch list this holiday season!