The Best Communication Practices Between Home Sellers And Listing Agents
Posted by Lindsey Gudger on Sunday, March 25, 2018 at 11:10 AM
By Lindsey Gudger / March 25, 2018
Comment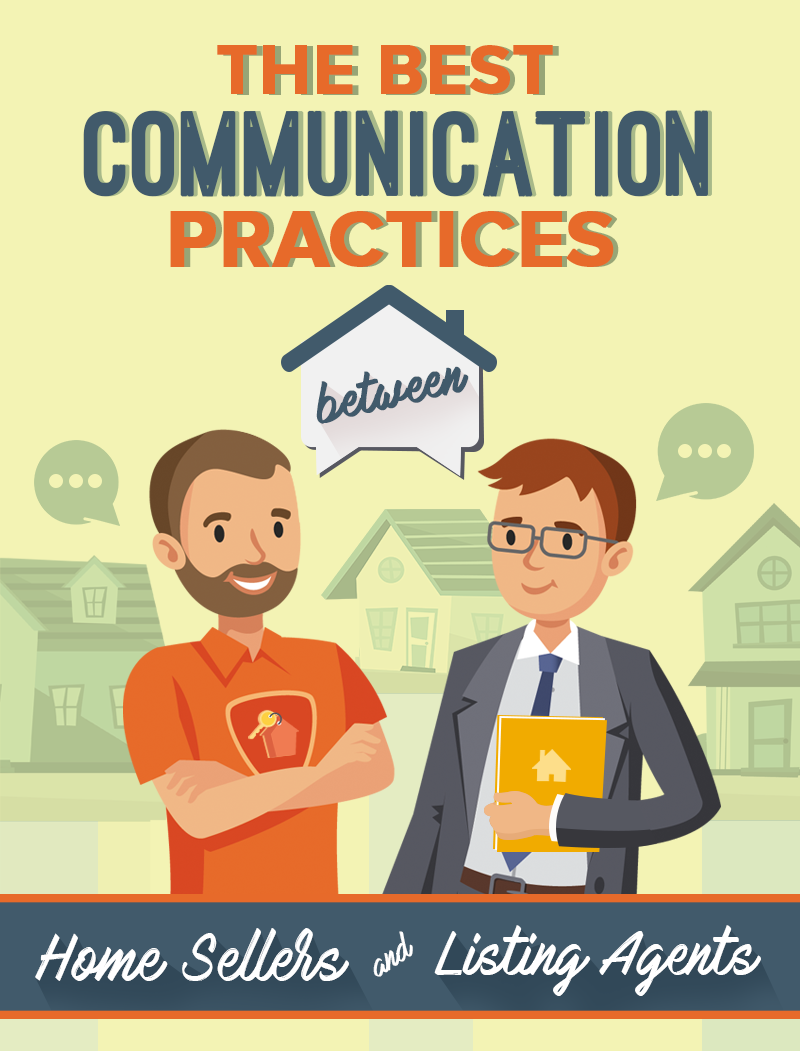 Being Honest With Yourself
You know you're ready to talk to an agent when you've worked through your motivations and expectations in an honest and objective manner, so be sure to start by communicating with yourself and your family.
Before you can be honest with anyone else, you have to be honest with yourself first. The first step to effective communication is knowing what YOU truly feel and what you really want to say. Before talking to an agent, be sure that you are 100% ready to sell your home. You don't want to make impractical decisions, so you need to ask yourself the difficult questions. Make sure that you're selling your home for the right reasons, and not just because you're under a lot of pressure to upgrade or to relocate. Ask yourself if it is indeed a more logical choice to sell right now, or should you actually wait a while until you're sure that you're truly ready.
Cultivating Transparency Between You and Your Agent
Trust your agent with important information that he or she can use to sell your home.
When communicating with your agent, transparency is key. Once you sign an agreement with your agent, he or she has the legal obligation to represent only your interests in all negotiations, so it's very important that you disclose every detail.
In order to identify and leverage your home's strengths (and address its weaknesses without compromising the final sales price), your agent needs to know everything there is to know about the sale--such as your reasons for selling, potential problems the house may have, the time frame in which you expect to sell, etc. Likewise, if you think that your agent might be keeping his/her reservations to him/herself, or if you sense some apprehension, you are within your rights to ask for disclosure.
Note: If your reason for selling is quite sensitive (say, you and your spouse are going through a divorce), you can ask your agent to keep this private.
Setting a Communication Plan
Keep things easy, efficient, and professional by agreeing on a communication strategy that works for you both.
When working with a listing agent, you'll have to communicate A LOT--most likely on a daily basis. This makes it very important to maintain a healthy professional relationship at all times, and the best way to achieve this is to establish a communication plan with clear and healthy boundaries.
Set your preferred methods of communication and manage your expectations when it comes to getting responses. If you're better reached through your mobile number instead of email, make sure that your agent knows. Communicating on so many different platforms makes it hard to track your progress, so try to find one (or two at most) in which you can be sure to reach each other more effectively.
Also, this may not be an issue for highly motivated sellers and agents, but some people do not want to be called at unreasonable hours. If you're the type of person who is comfortable being updated only between certain times in the day, then it's best to say so early on. This also goes both ways; even though you're paying for your agent's services, it's proper etiquette to set a window for phone calls and texts.
Asking Questions
Avoid misunderstanding by asking your agent about things that are unclear to you.
If this is the first time you're faced with the challenge of selling your home, there may be a lot of information to process. If you're not sure about all the real estate jargon being thrown around during discussions, don't hesitate to clarify with your agent. This will ensure that you're both on the same page at all times, and will prevent misunderstandings that can delay the sale of your home.
Keeping an Open Mind
The final decision will always be up to you, but remember to take the time to listen to what your agent has to say.
It's hard to keep emotions in check when you're trying to sell a home you've lived in and loved for a long time--which is why if a potential buyer offers below your listing price, you can get offended quickly and end up dismissing a reasonable offer.
Sure, the asking price is usually an area of conflict between the seller and his agent, and it's no secret that some agents have the tendency to encourage sellers to settle for a lower price than what was originally expected. However, don't jump into the conclusion that your agent is not on your side. Ask yourself (again, honestly) if your emotions are causing you to become slightly realistic about how much your house is worth. If your house has been sitting on the market for a while now, this may be a sign that you've priced it too high--and that waiting for more offers might drive the price down even further.