Top 5 Things Home Buyers Forget To Check During Home Viewing
Posted by Lindsey Gudger on Wednesday, April 18, 2018 at 10:43 AM
By Lindsey Gudger / April 18, 2018
Comment
The viewing is usually the most exciting part of looking for and purchasing a home. It is the biggest purchase anyone ever makes, and home sellers usually go above and beyond when staging their homes. Because of this, home buyers find it so easy to fall in love with a home that looks great at first sight. But if you really want to make sure that you're buying a home you won't hate after all the staging is gone, you need to be aware of the things that aren't easily assessed with a single look.
Here are the top 5 things home viewers miss when they view a house for the first time. Read up to make sure you don't make the same mistakes!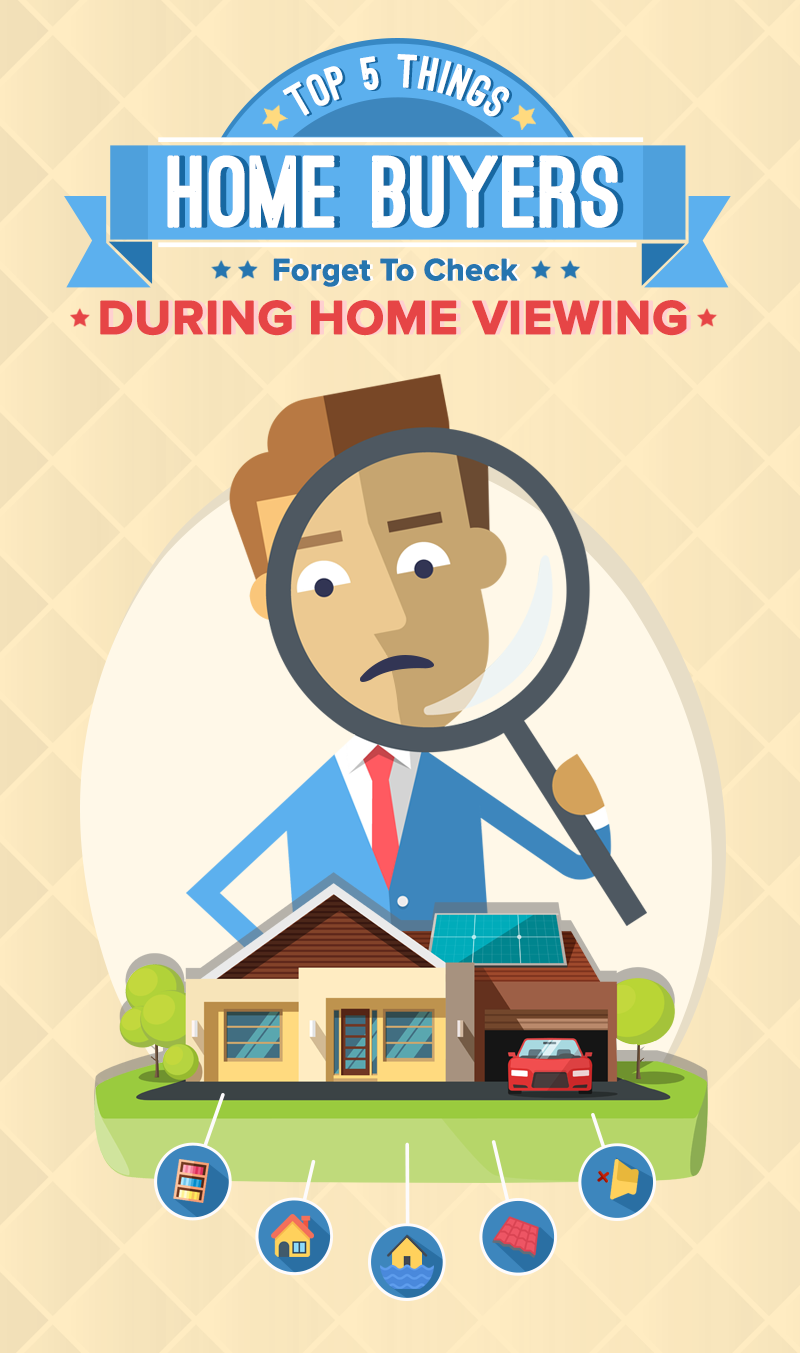 1. Storage Units
Storage spaces are extremely valuable assets, and yet they are often overlooked. It's easy to be blown away by a home's massive living room, kitchen, or master's bedroom, but if storage spaces are scarce, your newly bought home may end up looking like a cluttered mess once you move in. Make sure there's enough built-in spaces for you to stow away your vacuum cleaner, chinaware collection, and beloved linens.
Ask about hidden storage areas in every room, and make sure that they are well-maintained. Just because storage areas are only used to store things doesn't mean that they're allowed to be in poor condition.
2. Where the house is facing
You may be wondering why it is important to know whether a house is facing north or south. The answer may not bother you during cooler months, but if the sun hits your house in all the wrong places during hotter days--summers in your home can be unbearably warm.
To avoid this, ask the listing agent or the owner about the sources of sunlight into the house. You don't want a house that gets scorchingly hot in the summer, but you also don't want all the walls blocking the sunshine and making the house extremely dark during gloomy days.
3. Dampness & Humidity
Dampness is not always be easy to spot in a home, which is why home buyers often miss this very important detail. Dampness in bedrooms and other rooms can pose serious health risks, so be sure to survey the house carefully and ask the agent if there have been any flash floods in the area in recent memory. Also watch out for musty smells, rusting and discolorations, as well as mold and mildew forming on walls. A newly painted room may also be a sign of a damp cover-up, so be wary of that.
4. Roof issues
The roof is a challenging area to check, but don't risk skipping this during the viewing. Ask about the materials used for the room, as well as how often they've been maintained over the years. If you can, have a look yourself. However, if you can't have safe access to the roof, check the attic and see if the interiors of the roof structure bear any signs of leaks. If so, this is an indication of a poorly-maintained roof (possibly with missing shingles!)
5. Soundproofing
If you turn off all the noise from inside the house, can you still hear what's going on outside? If you're a light sleeper, or someone who often works from home, loud noises from your neighbor's houses or the street outside can be intolerable. When viewing a home, move past what you see and bring your attention to what you hear as well. Listen closely and make sure that the house is adequately soundproofed. If possible, try visiting the house during the day and night and check if you like what you hear, or in this case--what you don't.