Top Qualities To Look For in A Short Sales Agent
Posted by Lindsey Gudger on Monday, August 5, 2019 at 9:26 PM
By Lindsey Gudger / August 5, 2019
Comment
When searching for a real estate agent that would help you purchase your first property on a short sale, it's best to remember the three main qualities they should have: Experience, Good Reputation, and Local Expertise.
The short sale process could take as much as four to five times the amount of work compared to a regular sale. That's why it is very important to make sure that your agent would know the ins and outs of the processes and how to make it easier for you to go through it.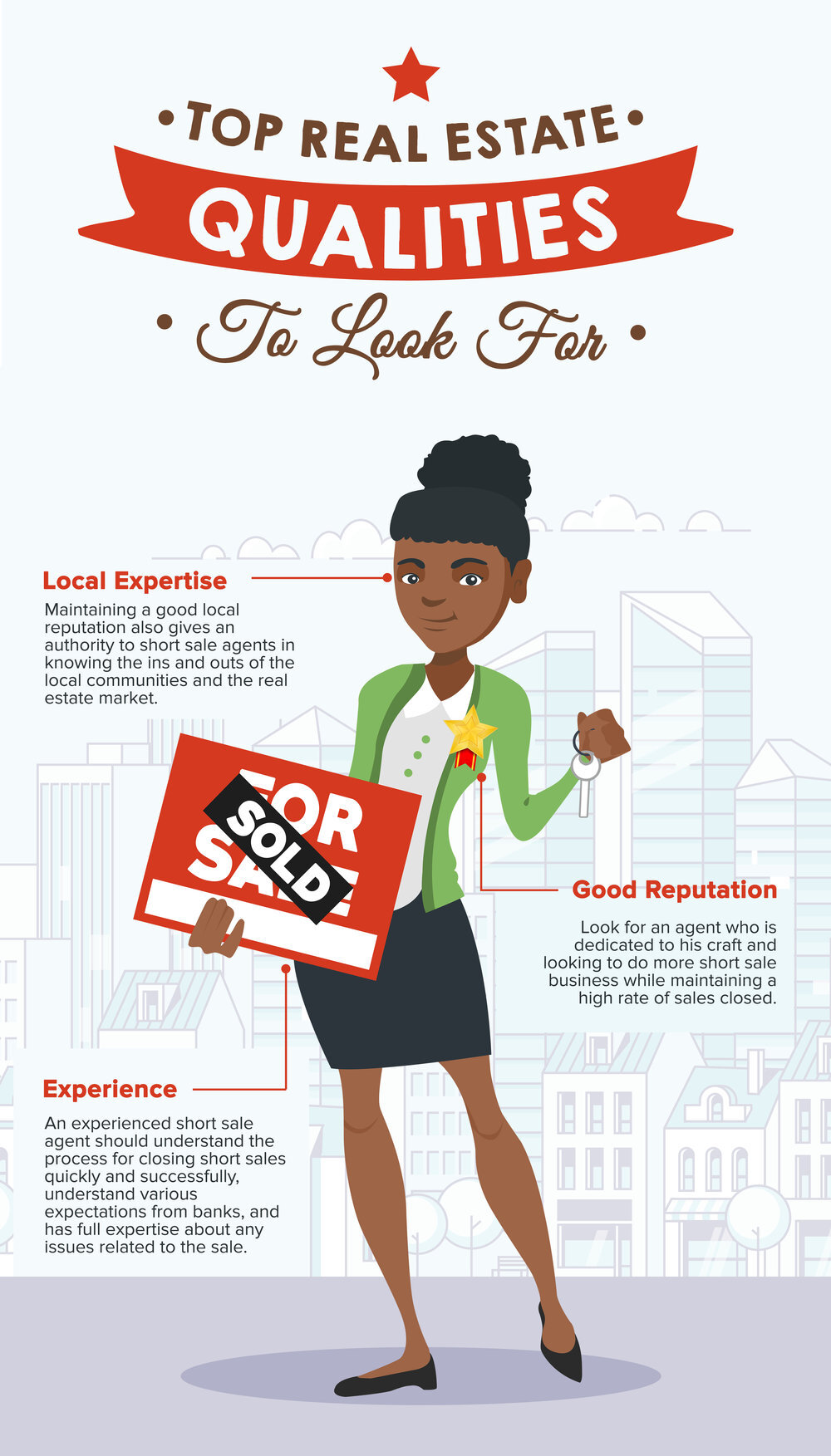 Experienced Short Sale Agent
Short sale agents are specialized real estate professionals that could help sell your home with the least amount of hassle possible. Understanding how to close short sales quickly and successfully is one of the traits that an experienced short sale agent should have. One transaction will not be the same as another, which is the case not only in the short sale but also in the real estate world. Issues requiring expertise could include properties having both a first and second mortgage, HOA liens, mechanics liens, and unpaid taxes. Without an expert short sale agent, getting these types of properties to successfully close with a clean title would be extremely difficult.
It is important to work with a short sale agent that understands various expectations from banks. Knowing the exact package to put together for each bank involved in the transaction decreases the amount of time that needs to be spent in closing a short sale. For example, expectations from Chase or Wells Fargo could be very different than what Bank of America would require. With the number of details involved, it's usually a bad idea for a homeowner to do the negotiations for their own deal. Homeowners and buyers or investors alike should be open to hiring a professional short sale negotiator to avoid frustrations in going through the processes. Certifications for short sale agents are relatively high level compared to other industry designations. However, it's best to look for a streetwise agent that has a higher percentage of closing short sales on top of having the actual certifications.
An Agent with a Good Reputation
An agent who values his reputation should make a personal commitment to giving the short sale industry a good name in serving the best interests of the buyers and sellers. Look for a short sale agent who is dedicated to his craft and looking to do more short sale business while maintaining a high rate of sales closed. Before seeking help from an agent, it's best if you check on the client reviews, sales success rates, and experiences of previous clients.
The duration of the short sale process would depend on the strategy that your short sale agent would use. Take note that you would be spending time with your agent throughout this process so it's best to hire someone who would always keep you in the loop throughout the process, answers your queries from time to time, and would give you the best experience in closing this short sale.
Local Expertise
Maintaining a good local reputation also gives authority to short sale agents because they know the ins and outs of the local communities and real estate market, making it easier for potential buyers and sellers alike to know the competition, bank expectations, and the processes that would lead to a quick short sale completion. Knowing that you're dealing with an agent whose focus is on specific locations will give you the assurance in getting the deal done on top of insider information on what to expect within the community once you've purchased a property on short sale. You might even be provided with better options within the neighborhood courtesy of your trusted local short sale agent.