Turning Foreclosure Homes Into Profit
Posted by Lindsey Gudger on Thursday, June 13, 2019 at 9:49 PM
By Lindsey Gudger / June 13, 2019
Comment
Do you find yourself attending open houses or looking in the classified ads when you're thinking of upgrading to a new house? You might even have a real estate agent's number handy so you could have them show you new homes. But have you ever considered checking on foreclosure listings? Rather than paying the market price of a new home, you can opt to buy a foreclosure that just needs a little TLC. You might even get a good bargain on the house, ending up with a home that would be worth much more than what you paid for it.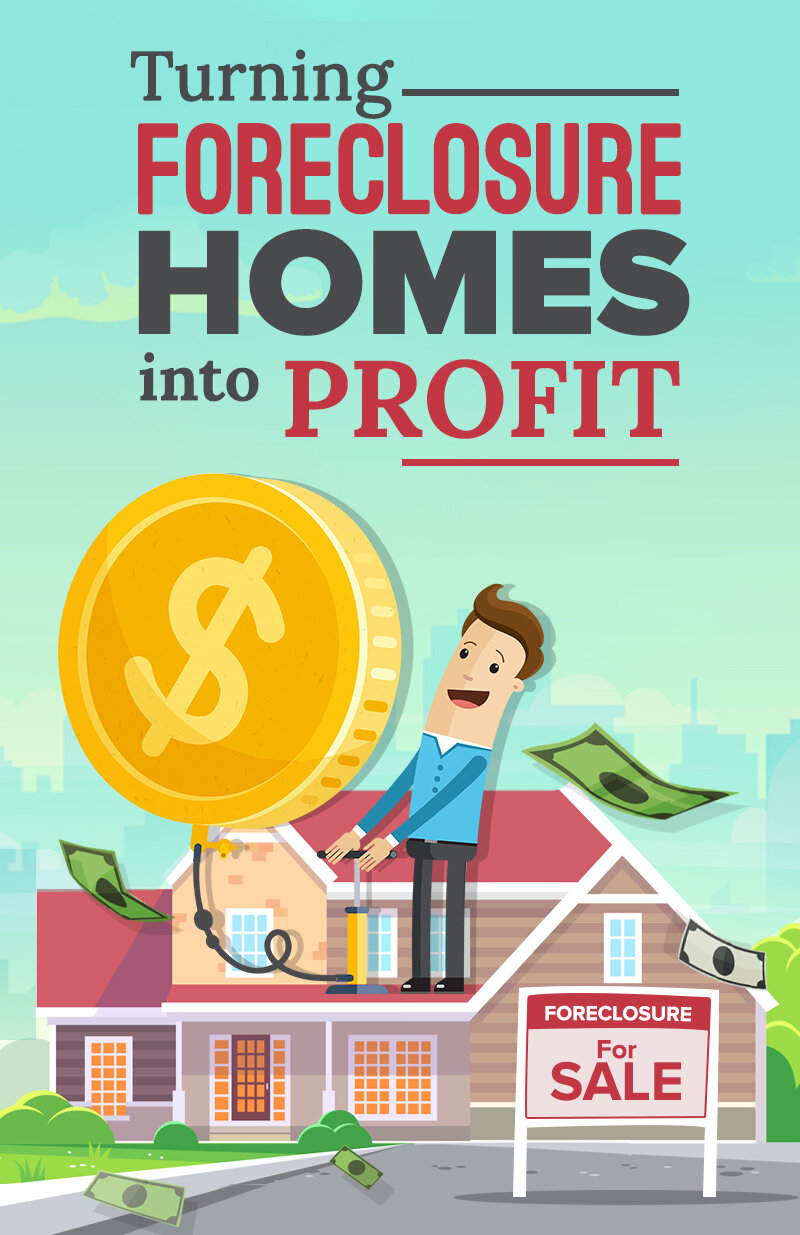 If you've been following the real estate market trend then you've observed the rise in foreclosure inventories. An increase in foreclosures is an opportunity—that is if you're willing to put money and time into purchasing foreclosures to have it rented out or flipped—buying and selling in a short period of time without actually living in the home. Now is a great time to invest in foreclosures, however, just like any type of investment you must do your research and consult an expert before you dive in.
Take note that not every foreclosed property would be a great deal. Profiting from foreclosures can't be guaranteed and if you want to get into the business you must approach the process carefully and always know when to drop the sale. The time that you have to retain the ownership on the purchased foreclosure may vary by the demand for houses in the location. Learning how to profit from a foreclosure requires you to determine how to add value to a property and effectively budget the purchase price and repair to maximize your profit.
There are four things that you should check out before diving into the process of profiting on a foreclosure. First, you should have a list of foreclosed property or properties that have potential. Next, research the area pricing and the demand for real estate properties in the market. Of course, you have to consider your budget from purchasing the foreclosed property to renovating it. Lastly, you have to find a reliable contractor that would take care of all the renovations and ensure that the foreclosed property could be listed back to the market.
Once you've decided to try out profiting from foreclosure properties, here are five things that you need to keep in mind throughout the process:
1. Start Now, Revisit Later
Even if you're not yet ready to start investing in foreclosures, it's best to prepare ahead of time. Start tracking distressed properties now to give you a practical idea about the workings of the foreclosure process. You can attend foreclosure auctions to see how the buying process works. In these auctions, you can also get a chance to talk to other investors to discover how they have profited from buying and selling foreclosures as well. It may get too overwhelming so you might want to consider finding a knowledgeable local real estate broker who specializes in foreclosures. Some brokers work with banks that have foreclosed homes in their inventories. They could help you find repossessed homes a little more easily than just waiting for another auction.
Take advantage of being in the know of foreclosed properties in your area and start preparing before other real estate investigators get wind of the distressed property. Foreclosure properties which have been mentioned in public records, advertisements, and real estate listings attract investors into diving head first to get the deal. Being a resident of the area, you could get dibs on the property, review the price that the investor bought the home for, how long he held the property, the amount it sold for and when it was sold, long before the information becomes available in the county clerk's or country assessor's office.
Check out the foreclosure property if it has been vacant for a long time. Chances are, damages may have worsened over time or it was vandalized by the former owners if they have been forced out. Depending on the location of the property, you should find out if the home has been winterized causing bad pipes and other problems. After assessing scopes for fixtures, decide whether you want to buy and rent out the property or repair and sell it as quickly as possible.
Before the foreclosure sale, it's high time to contact the homeowner of the distressed property. While there is not much competition to deal with at this stage, going with this strategy would have the homeowner give in and get rid of his debt in whatever way he can before the tedious foreclosure process begins. Advanced assessment of the property would allow you to budget for repairs up to a certain degree of cosmetic touch-ups. Take into consideration the hiring of contractors when you plan for repairs.
You might get carried away in winning your first bidding war leading to spending more than what you had intended to. Always consider at least 20% in profit when setting a price after bidding and repairs costing estimate. Also, since you're still a beginner, focus on one property at a time and learn to test the waters before venturing on the next opportunity.
Foreclosure investments are a fast-paced environment and may make you feel that you have to move quickly to not lose the opportunity. However, if you're just trying out foreclosure investment as your new venture, it would be best to be cautious with your steps to not incur substantial losses on your first try.