Sell on your Terms. Sell on your Timeline.
The power of choice!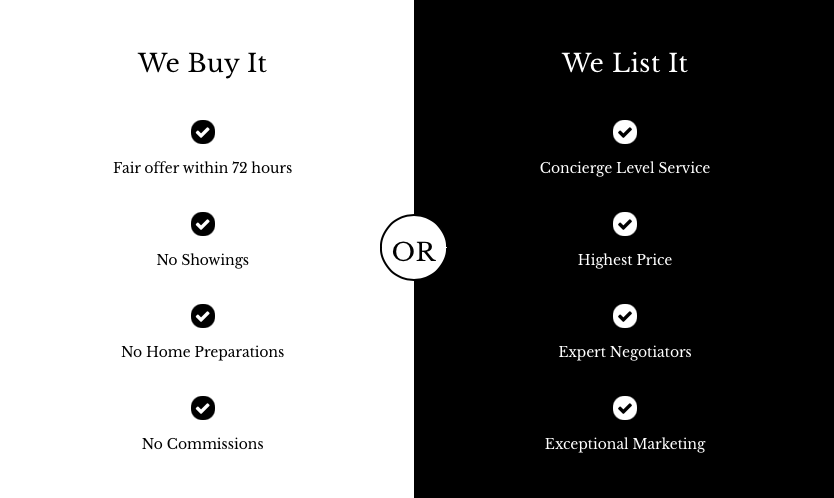 No matter which path you choose we have you covered.
Every Door Real Estate is the first real estate firm willing to replace the outdated model of an independent agent with our entire team of dedicated, subject matter specialists. We have developed an innovative approach specifically designed to invest more money and offer more services. One of those services is the Easy Offer Program. Aimed at providing sellers more certainty, Every Door will buy your home directly from the seller for ZERO commissions. While this program is not for every seller it's a solution for those that require more certainty.
Selling Your Home Made Easy
Get a no-obligation offer within 72 hours.

Request an offer online

Schedule a site visit

Get an offer

Accept and inspect

Close
Our customers say it best
"Kimberly is an exceptional agent. Her communication and responsiveness gave us comfort right from the start. She was always personable and extremely knowledgeable in helping us sell our home. Kimberly is a professional in every sense of the word. She was instrumental in negotiating. She is truly the best agent that we have ever worked with and always went above and beyond. We highly recommend Kimberly Coulson and her expertise to sell your home!"
Buying a home?
We make that easy.
We'll help you buy a home on your terms and save thousands in the process.